Hr Personnel
Company:
Schuylkill County Municipal Authority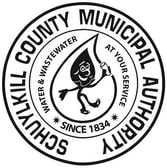 Job Location:
Pottsville PA, 17901 United States
Job Overview:
The Schuylkill County Municipal Authority (SCMA) is currently accepting applications for HR Personnel – Office Division.

SCMA is seeking motivated applicants to direct and coordinate Human Resource functions.  Applicants should have a minimum of five (5) years of related experience in the human resource field as a Manager or Generalist capable of performing basic human resource functions.  Responsibilities include, but are not limited to, developing policy and administering human resource duties such as employment, compensation, labor relations, benefits, training and employee services, while ensuring compliance with all labor related laws and regulations.  Strong computer and communication skills are a must.  The successful candidate must demonstrate the ability to work in a team environment as well as independently.