2023 Scholarship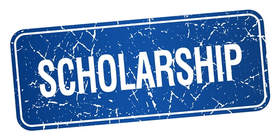 The WWOAP Scholarship Committee annually awards scholarship money to any WWOAP member in good standing, to his or her dependent, or to a deserving student. Two scholarships will be handed out; one will go to a student enrolled at a university or college, and the second will go to a student enrolled in a technical school.*
2022 Scholarship Winners
Carolyn Mack
Carolyn was selected as the recipient (academic applicant) of the 2022 David A. Long Scholarship. Carolyn is currently enrolled as an undergraduate student at Penn State Harrisburg. In addition to her strong academic performances, Carolyn has interned with an environmental consulting firm and has also worked as a teaching assistant while enrolled as an undergrad. She is passionate about protecting natural resources and wants to pursue a career in designing eco-friendly infrastructures that protect water resources.
Heath Edelman
Heath was selected as the recipient (technical applicant) of the 2022 David A. Long Scholarship. Heath is currently a PhD student at Old Dominion University in addition to being an instructor at Thaddeus Stevens College of Technology in their Water and Environmental Technology Program. Heath is pursuing his PhD in Workforce Education and Training, with plans to study emerging trends in workforce development within the water sector. He continues to train future water and wastewater operators and supports workforce development within the water sector.
CONGRATULATIONS CAROLYN AND HEATH!
The scholarship awardees were acknowledged during the WWOAP Annual Conference.
*NOTE: WWOAP is a non-profit organization made up of volunteers and depend upon sponsor/exhibitor contributions as our primary funding source. Consequently, the Board will consider granting additional scholarship awards if funding is available and the pool of candidates meets the eligibility criteria.
Scholarship Qualifications**: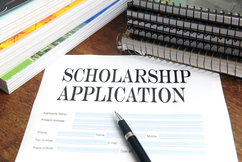 Must be a U.S. citizen
A deserving applicant in his or her pursuit of higher education
The applicant must be a Pennsylvania resident, but may select an approved out-of-state institution (college, university, graduate school or technical institute)
Applicants must submit Scholarship Application by the application deadline each year.
Although not essential to the grant award, it is desired that the successful applicant pursue a course of study that applies to the water supply industry.
---
Scholarship Information
The scholarship application period opens every year on January 1st. Applications are collected through April 1st, at which point the application period closes. While the application period is open, you will find application instructions and an online application link below. See above for applicant qualifications.
Email the scholarship coordinator – Meng Wang, Ph.D.
---
Previous Scholarship Winners